Death surge linked with mass privatisation
The Oxford-led study measured the relationship between death rates and the pace and scale of privatisation in 25 countries in the former Soviet Union and Eastern Europe, dating back to the early 1990s. They found that mass privatisation came at a human cost: with an average surge in the number of deaths of 13 per cent or the equivalent of about one million lives.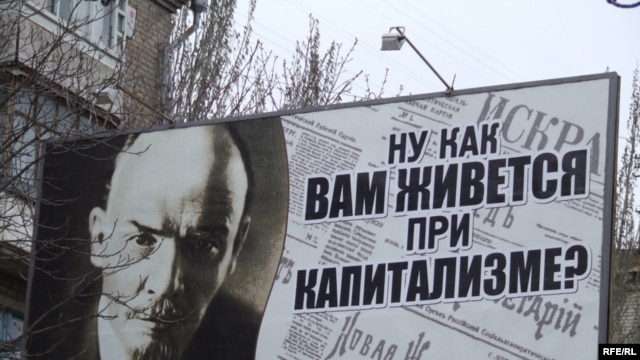 "So, how do you like living under capitalism?" Billboard in Ukraine (source: http://adventuresinleninland.wordpress.com/)
The rapid privatisation programme, part of a plan known by economists as 'shock therapy', led to a 56 per cent increase in unemployment, which the study says played an important role in explaining why privatisation claimed so many lives. Many employers provided extensive health and social care for their employees, so through privatisation workers experienced the 'double whammy' of losing not only their livelihood but also their means of surviving the crisis.
Read the whole article here: http://www.ox.ac.uk/media/news_stories/2009/090115.html